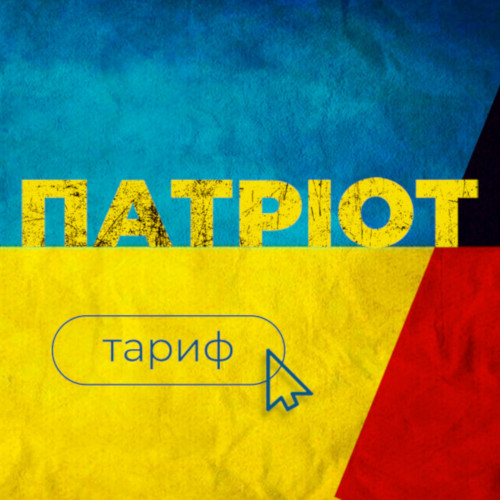 The plan is paid immediately for the year and, in the monthly recalculation, amounts to only 167 UAH for multi-storey and small apartment buildings (1999 UAH/year), about 242 UAH for private sector (2899 UAH/year), and about 375 UAH for corporate clients (4499 UAH/year).
---
From the first subscriber's payment of this plan, we transfer 250 UAH to support the Armed Forces of Ukraine.
---
At the same time, the speed for individuals is up to 1000 Mbps, and for corporate clients - up to 100 Mbps.
In case of a change of the service address or termination of the contract, funds for the unused service are not refunded, as the annual payment is deducted in full upon connection, and there is no balance of funds on the subscriber's account. Also, the service of temporary suspension is not available in this tariff plan.
The offer is valid only for new subscribers - premises and offices that have not yet been connected to our company's services or have not used our services for more than three months ago.
---
To fully utilize the service, we recommend using a gigabit dual-band Wi-Fi router (2.4 GHz and 5 GHz).
As a provider, we reserve the right to change the conditions of this tariff in the future, but the conditions for the paid period will not change. For example, if you have paid for 2 years at this tariff, the conditions will not change for you during these 2 years.
We believe in our Armed Forces and in our victory! Glory to Ukraine!