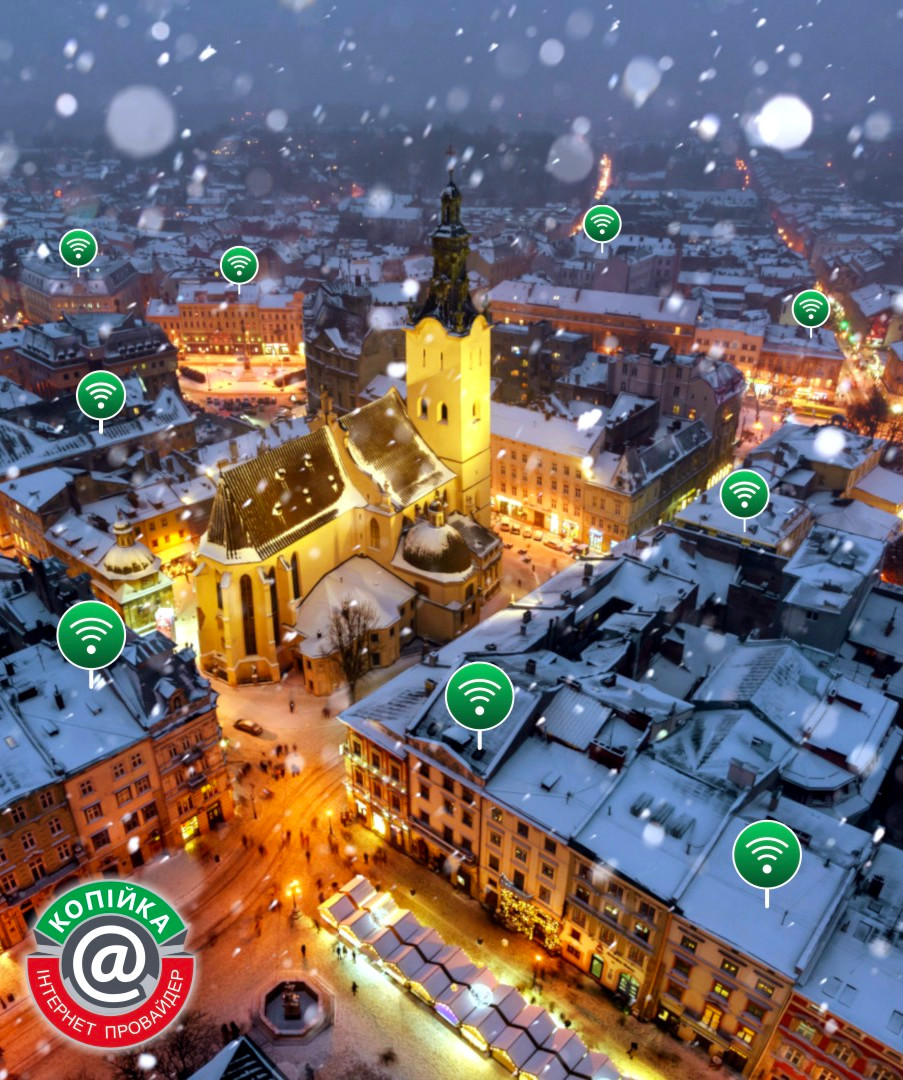 Our company has prepared in advance for possible power supply problems, and our engineers monitor the operation of all nodes and the availability of power on them 24/7.
All our nodes are equipped with powerful batteries, and in case of a more prolonged power outage, the nodes will be able to receive power from diesel generators. In addition, we have stocked up on fuel so that our network can operate autonomously for several days even during extended "global" outages (although we hope this will not happen). With fuel available at gas stations, we can provide stable Internet access for as long as possible.
Such autonomy and independence of the network from power supply are available to all our subscribers connected via fiber optics based on the modern GPON technology. This includes 99% of corporate subscribers and subscribers in private houses, as well as more than half of subscribers in apartment buildings.
Thanks to the well-thought-out scheme of our network, even if our subscriber is connected by a copper cable and there is no power in neighboring buildings but it is available in the subscriber's building, they will still have Internet. This significantly differs from the classical scheme where buildings are connected in series, so when there is no power and consequently no Internet in the neighboring building, there may be no Internet in yours either.
Although, of course, even if we provide you with Internet during a power outage, you still need to ensure that you have an alternative power source for powering the Wi-Fi router and charging your smartphone or laptop at home or in the office.
Questions Frequently Asked by Subscribers and Answers to Them
I am already connected to your network, but I don't know if it's via GPON technology, so I'm interested in how to determine this?
There are two ways:
1) You can log in to your personal account and at the bottom of the main page, under the subscriber's card, check under the "Other" heading whether "Connection Technology" is GPON;
2) You can call our call center, or even better, write to us on Viber or Telegram, and we will provide you with information about whether you are connected via GPON technology.
I am already connected to you by a copper cable but want to switch to GPON, so I'm interested in what is needed for this and how much it costs?
You need to inform us of your desire by phone, messenger, or by creating a request in your personal account. After that, our specialists will check if there is a technical possibility to switch you (and in most cases, there is), and if so, they will pass your request to our installation department. The one-time payment for switching from a copper cable to GPON is 500 UAH.
I am not your subscriber yet, but I want to connect to you via GPON technology, so I'm interested in what is needed for this and how much it costs?
You need to submit a connection request on the page https://kopiyka.org/en/appconnection by filling in the relevant fields and checking the box at the bottom "Optical connection, independent of power supply" if needed. The approximate cost of connecting an apartment in an apartment building is 400-500 UAH, a private house - 1500 UAH. Our manager will provide you with the exact cost of connection.
In case of switching from a copper cable to GPON, is it necessary to lay a new cable in the premises? And is it possible not to drill holes in the walls?
Yes, a new cable needs to be laid. Its diameter is small - only 3-5 mm. It is mostly black, although, at the subscriber's request, in some buildings, a white cable can also be installed.
In extreme cases, if there is a new renovation in your premises and you do not want to drill any holes in the walls, then near the entrance doors, we can install a small box in which we will place the optical network unit (ONU) and connect the incoming optical cable from us of GPON technology to the copper cable already laid in your premises. Although we do not recommend this solution - it is still better to bring an optical cable into the premises.
How much time is needed to wait for connection after submitting the request? And can this process be accelerated?
The demand for connecting our Internet via GPON technology is very high, so the waiting period can range from several days to several weeks.
To expedite this process, we can provide you with a certain length of cable that you will lay in your premises independently from the point indicated by our engineer. Then you inform us of the readiness of the cable, our specialist arrives, connects the optical terminal to the cable, and sets up Internet operation. This approach is temporary and does not affect the cost of connection or switching but can significantly reduce the waiting time for connection.
Can the Internet stop working even when connected via GPON technology?
Yes, because no provider in the world is insured against accidents. The absence of the Internet can be caused by a cable break, equipment failure, and others. But in such cases, we make every effort to restore network access as quickly as possible. Repair work is carried out even at night, and all our employees have the relevant certificates from the military administration, which gives them the right to work during curfew hours.
What are the other advantages of connecting to your Internet via GPON technology besides it being independent of power supply?
You can find out about other advantages of GPON compared to regular cable on the page https://kopiyka.org/en/gpon.